Welcome to Holiday by Atria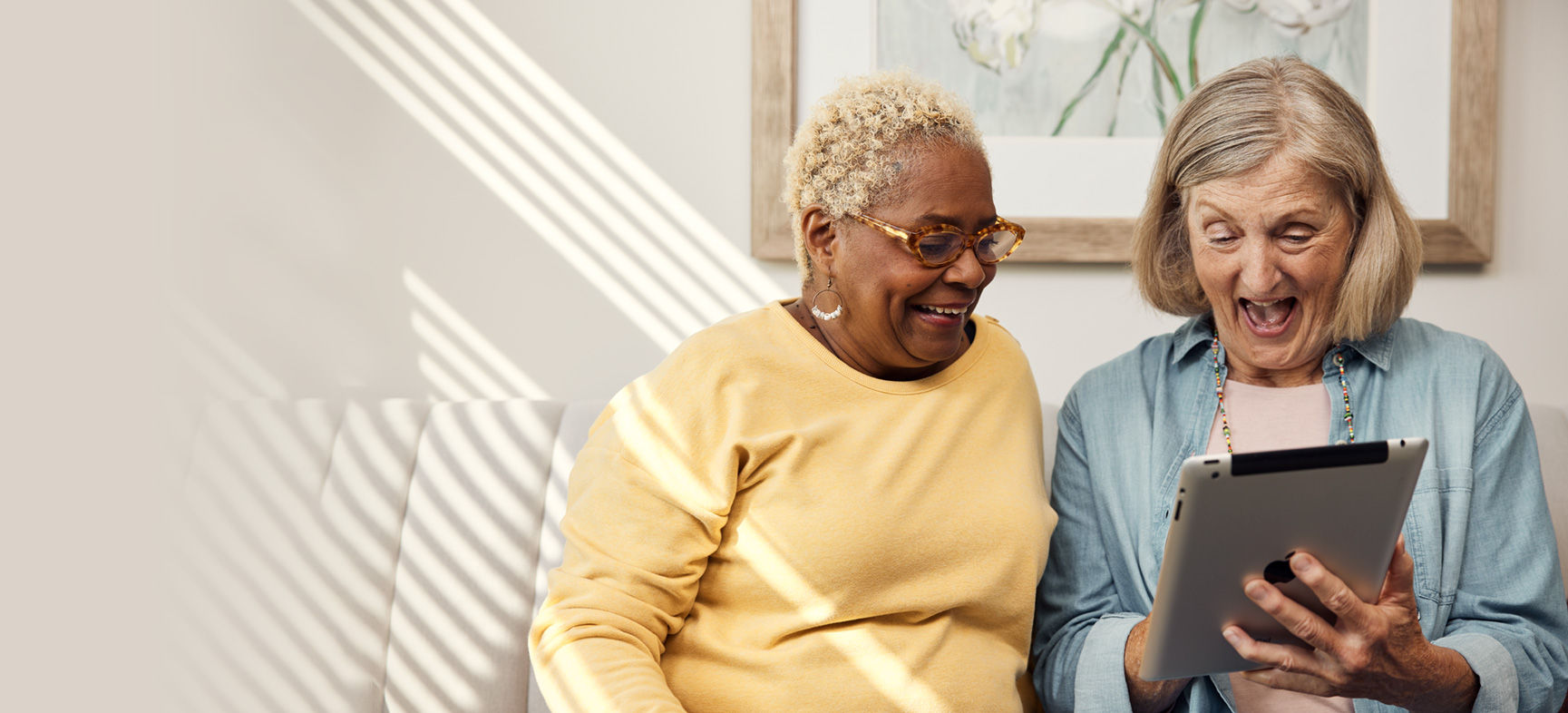 Real. Friends.

At Holiday, we know life is better with friends. That's why we've designed our independent senior living communities around connection.
This winter, make every day a Holiday.
Warm up to a festive season of thoughtfully designed celebrations and events in the company of good neighbors. Say farewell to winter worries like inclement weather. We'll keep you as safe and sound as possible – and even do the driving, if you like – while you spend time making new friends.
Select a featured community to learn more about their specific amenities, dining and opportunities for meaningful connection. You can also search our full list of communities using the Search by Location feature below.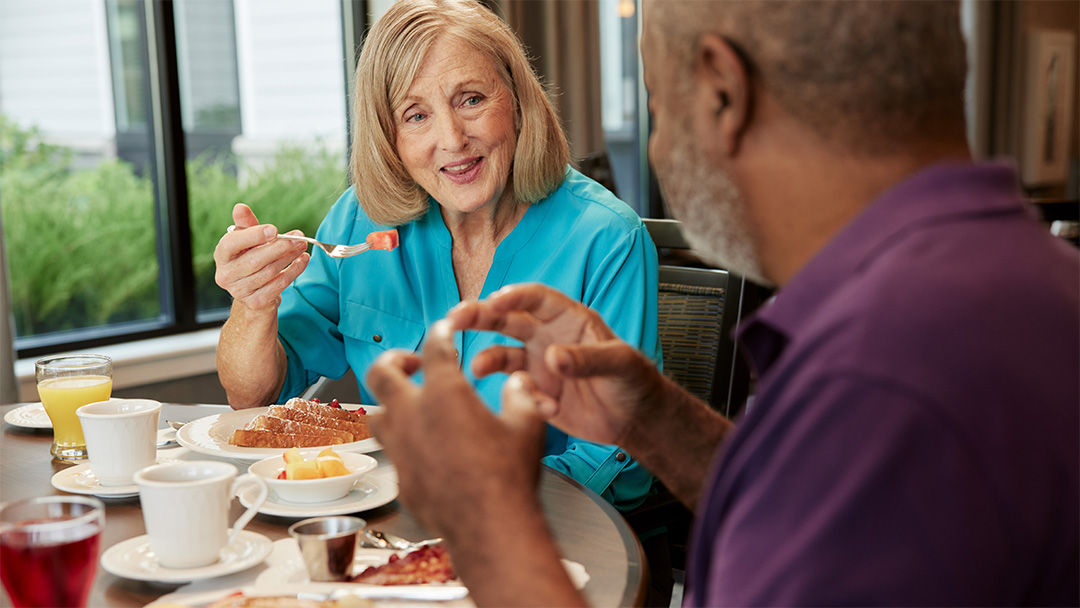 Your health and safety matter most.
From scheduled transportation, chef-prepared meals and your personal Lively™ Mobile Plus GPS device, to Holiday's 24/7 national emergency response team, you can rest assured your health and safety is always on our mind.
Hear From Our Residents
Carol and Julia
Meet Carol and Julia – aka "double trouble." From the moment they met, they've been earning their nickname. Whether they're making breakfast at 4 a.m., dancing in the grocery checkout line, or cruising around their neighborhood for treasure, they're thick as thieves.
Carol and Julia aren't the only ones having a good time, though. At Holiday, friendship just happens.
Melba and Berta
Meet Melba and Berta – former farmers with a shared love of bling. Their passion for jewelry made it easy for these two stylish ladies to strike up a conversation – now they share their days playing bridge, shooting the breeze and moving their feet. While Berta goes for a three-mile walk every day, Melba gets her steps in another way. "I don't like to walk," she says, "so I dance."
Whether you dance, walk or roll, you're sure to find a friend at Holiday.