Moving to a Retirement Community
Come home to Holiday
The feedback we hear most often is that residents wish they'd made the move to senior living sooner. That's because Holiday isn't a move away from home – it's a chance to make a new one.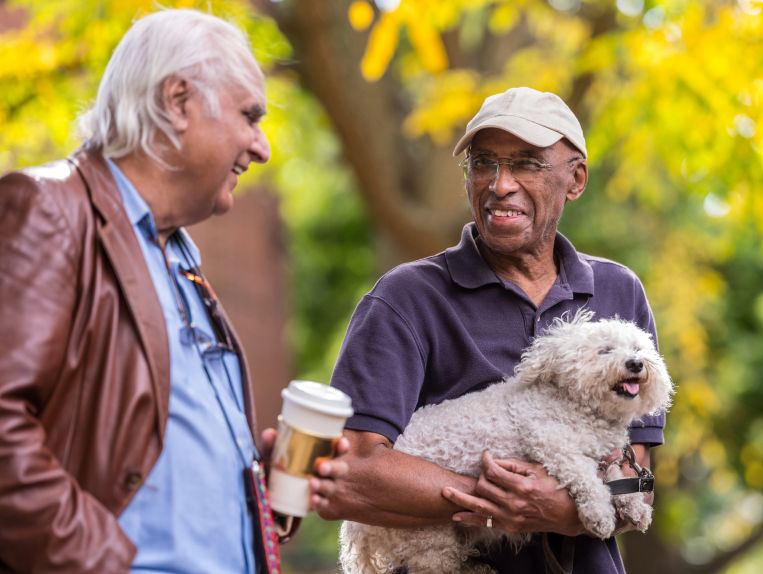 Gain independence with a move to senior living
Moving is stressful at any age, but many older adults find that companionship, housekeeping and freshly prepared meals make moving to a retirement community worth the challenge.
At Holiday, we've helped thousands of older adults make the move to senior living. We've learned from experience how to smooth the transition, and how much of a difference just a little help can make.
Benefits of community living
A little support with daily tasks – and good friends to spend the time with – means more time to thrive. Read more about what Holiday can offer that you won't find at home.
In addition to taking care of life's daily details, we confront the big events too. Our disaster preparedness team and national network of partnerships make sure each community is prepared for whatever the weather sends our way.
Each resident also has Lively Mobile Plus, a wearable GPS device that gives them – and their families – peace of mind no matter where they are.
At Holiday, we take a whole-person approach to senior living. That's why our Engage Life classes and events are based on six areas identified to help older adults age optimally:
Health and wellness
Lifelong learning
Socializing and entertainment
Local engagement
Creative expression
Spiritual fellowship
In each Holiday community, older adults have the freedom to design their retirement and spend it with good friends. We're just here to help.
Food tastes better with a friend, that's why our dining hall is designed to gather around freshly prepared meals, three times a day. Our communal dining experience comes with seasonal menus of healthy and delicious options that include resident-submitted favorite recipes.
For home chefs, each private apartment is equipped with a kitchenette where you can whip up familiar comfort foods, simple snacks or special treats.
Common concerns
Moving to a senior living community can be a difficult choice, even when it's the best choice. We've responded to some common objections below to help you navigate the topic with your family.
If you and your family are exploring senior living options, you've likely noticed that your current living environment isn't working for you. Whether your home needs to be remodeled for better accessibility or is just too big to manage on your own, we've already designed every aspect of community living to meet the unique needs of the older adults who call Holiday home.
Daily tasks like cooking, cleaning and transportation often get in the way of living life to the fullest. A helping hand with the small stuff gives you more control over how to spend your retirement.
In addition to the time and freedom independent living offers, moving into senior living can also keep you independent longer. Studies have found that healthy older adults who move into a retirement community often stay healthier longer than their peers who chose to stay at home until a fall or other health event leaves them littler choice but to move to a facility that provides care.
Senior living may be more affordable than you think. In addition to the costs associated with homeownership, hiring in-home assistance with cleaning, meals and transportation to appointments can add up. Retirement communities are often priced based on the level of care they offer, so if you don't need extensive daily care, moving into an independent living community may be your most affordable option. Read more about paying for senior living on our financial planning page.
Our flexible monthly leases offer the perfect way to give senior living a try. Whether you're recovering from an injury, want a safe place to wait out winter or just want to see what senior living is really like, you'll experience all the same benefits and amenities that every Holiday resident enjoys.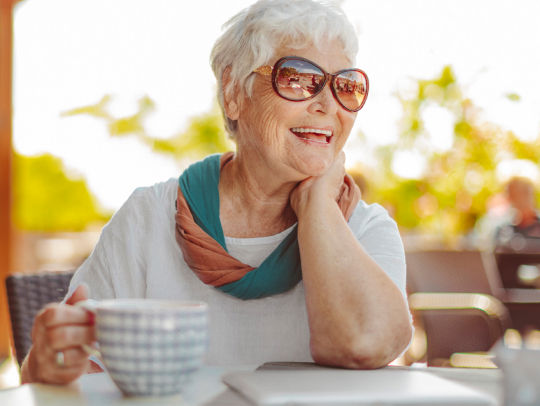 Who should move to independent living?
The best way to see what life at Holiday is like is to experience it for yourself. Schedule a tour at a community near you and our welcoming employees will be happy to walk you through benefits of life at Holiday and answer your questions about the moving process.
Use the form below to find a community near you.
Find a community near you