Senior Living Community Features
All-inclusive. No fluff.
Your flexible, month-to-month stay at a Holiday retirement community features the perks of a vacation with the quiet comforts of home.
Senior living amenities, simplified
Meals, transportation, housekeeping, friends, and fun are all included at Holiday.
Retirement community features
Care
Independent living offers the opportunity to get the care you need with the flexibility to live as you please.
Flexible care
Safety and Wellness
From preparing for extreme weather events to setting up vaccination clinics, the health and safety of residents is our top priority.
Safety protocols
Quality Enhancement
Rest assured—we continuously monitor the quality of all our services and amenities through our quality enhancement program.
Quality metrics
Dining
From seasonal specials to resident requests, the freshly prepared meals at Holiday are delicious and nutritious.
Culinary flavors
Pet Friendly
Rover is family—and we're all about family at Holiday. Learn how older adults can benefit from having a pet.
Visit the blog
Sustainability
Learn more about how we're making our communities more environmentally friendly.
Going green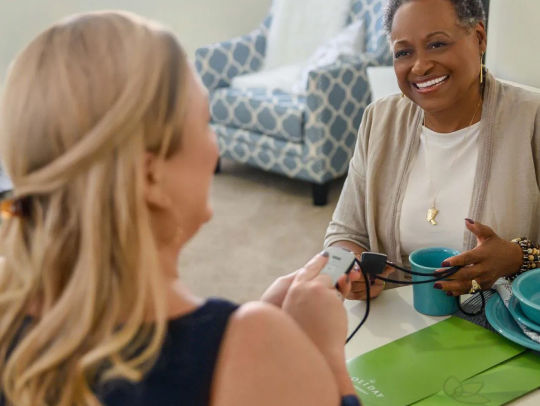 How much does senior living cost?
Paying for retirement community features and amenities.