Staying in your home as you grow older – commonly called "aging in place" – is an important topic for many seniors. According to an AARP study, nearly 90% of older people want to live in their house for as long as possible.
But with age comes change. A decline in mobility can make navigating stairways more difficult. Memory loss may increase forgetful behavior such as leaving the stove on or skipping meals.
Costly home adjustments, such as installing ramps and elevator chairs, can be made to accommodate for an older adult. Home health care providers can also be hired to check in on and make sure an older person is safe.
However, these measures are often too expensive for many or don't provide the 24/7 support a person may need.
So, what are the signs it's time to make a move? We'll answer this question – and many more – as we look at the pros and cons of aging in place.
VIDEO: "Not a nursing home." Senior living explained.
What is aging in place?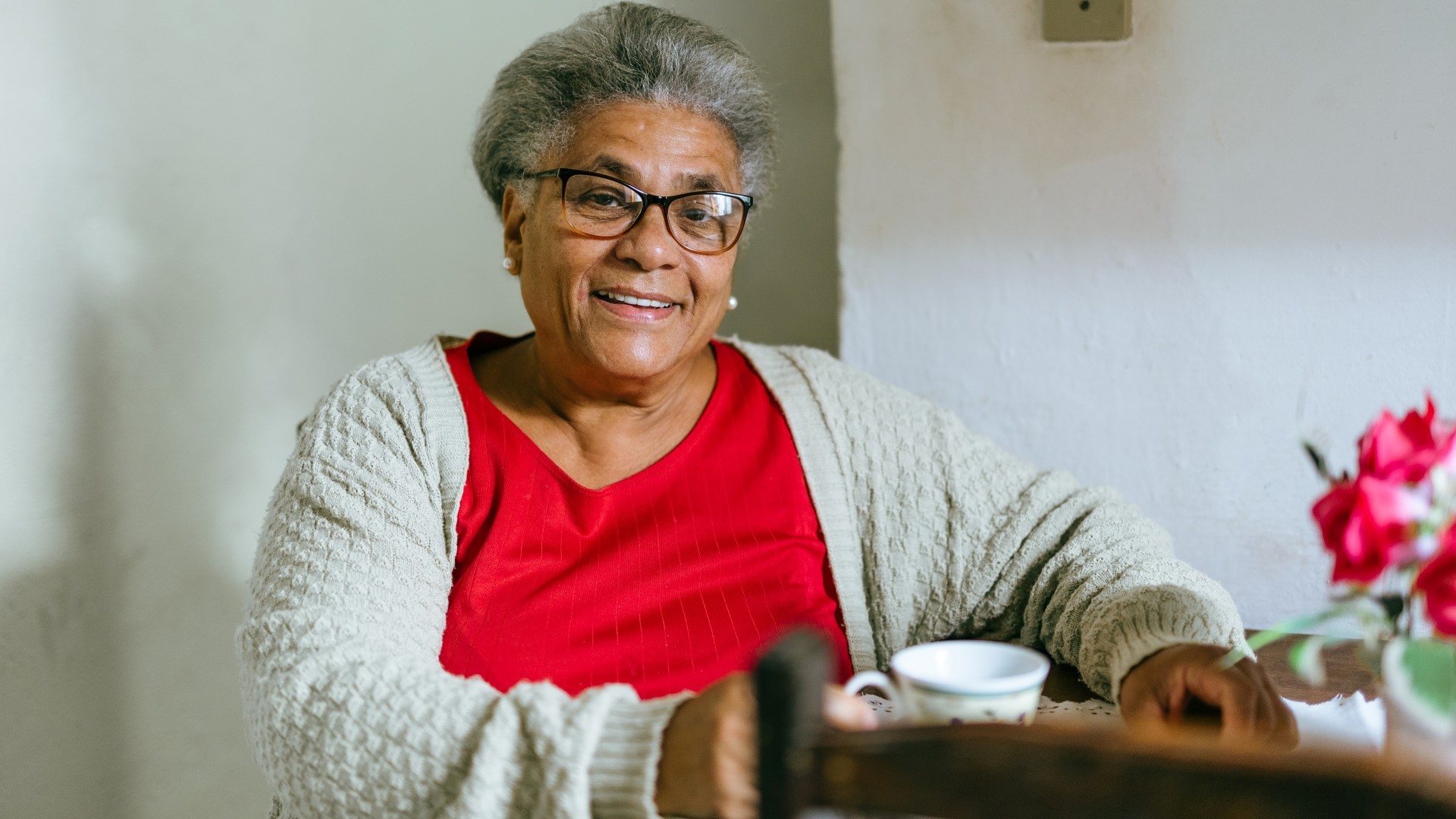 Aging in place refers to remaining in your family home as you grow older. It means staying close to loved ones, neighbors and friends.
The Centers for Disease Control and Prevention explains aging in place as: "The ability to live in one's own home and community safely, independently and comfortably, regardless of age, income or ability level." Some people may choose to age in place rather than moving to a senior living community or skilled nursing facility.
4 benefits of aging in place
1. Staying independent
Like most people, seniors treasure their independence. They want to be in control of their lives and make day-to-day decisions as they have always done. Continuing to live in the home they've loved, possibly for decades, may support their self-esteem and enhance their quality of life.
Leaving the place where many of life's most meaningful moments took place is understandably difficult.
2. Keeping connected
Home is where the heart is. It's also where your long-time neighbors are, along with your favorite restaurants and places to shop. Those people you don't know yet bump into regularly – like someone at the hair salon or while walking your dog – are small, but important, social connections you form in a community. Familiar people and places grow in importance as we get older.
3. Minding your money
Many seniors believe life is more affordable at home – and moving to a senior living community is probably out of reach. Whether this is true for you depends on a few key factors.
For example, aging in place is easier if you are relatively healthy and don't need outside support. Seniors who need help around the house, no longer drive or require assistance with grocery shopping and getting to and from appointments may rely on family, friends and neighbors to pitch in.
4. Feeling comfortable
For many seniors, the comforts of home are all important. Everyday pleasantries like a comfy sofa, well-equipped kitchen or a painting bought while on vacation can remind older adults that there's no place like home. Being the king or queen of your own private castle means you have control over your living space and possessions. For some people, waking up and smelling the coffee in their kitchen while watching the sunrise is the best part of their day – and just one more reason to age at home.
4 disadvantages of aging in place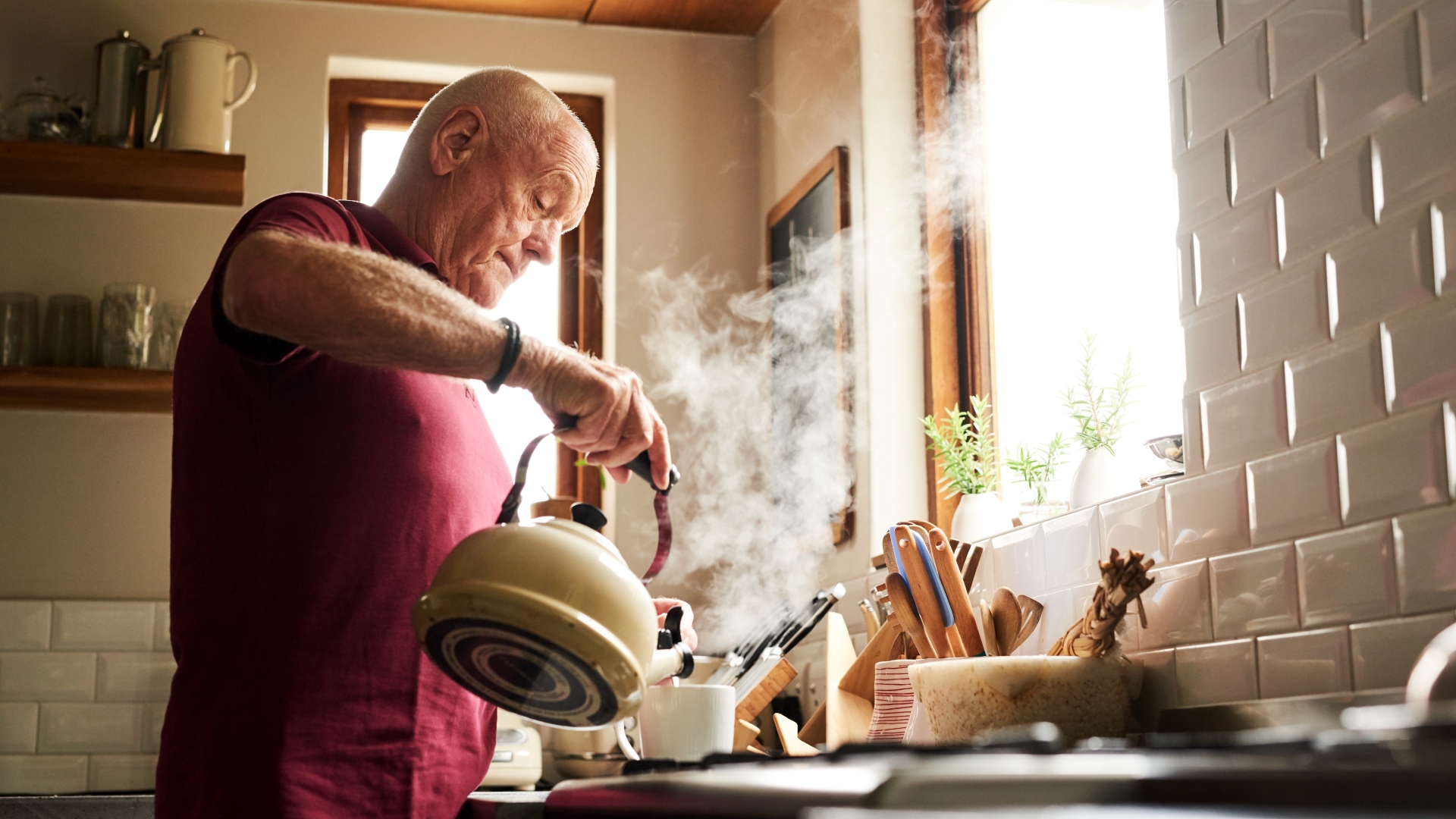 The most common reason to move from home to a senior living community is that something has changed. That could mean decreased mobility, poor eyesight, an illness or accident, or the death of a spouse.
Managing activities of daily living (ADLs) such as bathing, getting dressed and moving around a space independently may become more challenging for older adults.
Decreased mobility may require upgrades to a person's living space. Kitchens and bathrooms may need to be modified. Carpet and rugs might need to be replaced with tile or laminate. These costs can quickly add up.
"Moving to the right senior living community can help older people pursue a meaningful, fulfilling life while receiving the support they need," said Meg Pletcher, Vice President of Employment Development at Atria Senior Living.
Here are four situations that might make aging in place impractical.
1. It's no longer safe to live at home
Sometimes an older adult develops a need for assistance that may be resisted, might be too costly or isn't available. Common causes include:
The older person becomes forgetful, creating hazardous situations such as not remembering to turn off appliances, or a failure to maintain smoke or carbon monoxide monitors.
The family and/or medical team concludes that it's no longer safe for Mom or Dad to drive – leading to frustration and isolation, and putting extra pressure on the family.
2. Maintaining the home becomes a burden
Everyday chores like cooking and cleaning are neglected, resulting in poor nutrition and hygiene. The family opens the refrigerator and sees nothing but a half-eaten pizza and a carton of spoiled milk.
Burned out light bulbs, uncut lawns and an untidy garage are all signs that living alone may have become a challenge.
While there are outside services that can help, seniors may refuse or claim they can't afford help.
3. The senior feels lonely or isolated
As time passes, a person's social circle begins to shrink. For example, a spouse may pass away or family may not live nearby.
With adult children busy and working full time, the senior spends an increasing amount of time alone, especially if they no longer drive.
4. A life-changing illness or injury occurs
A chronic illness that can no longer be managed by the senior or the family.
A sudden illness, such as a heart attack or stroke, makes it impossible for the senior to care for themselves. An injury – most often a fall – makes daily assistance necessary.
6 alternatives to aging in place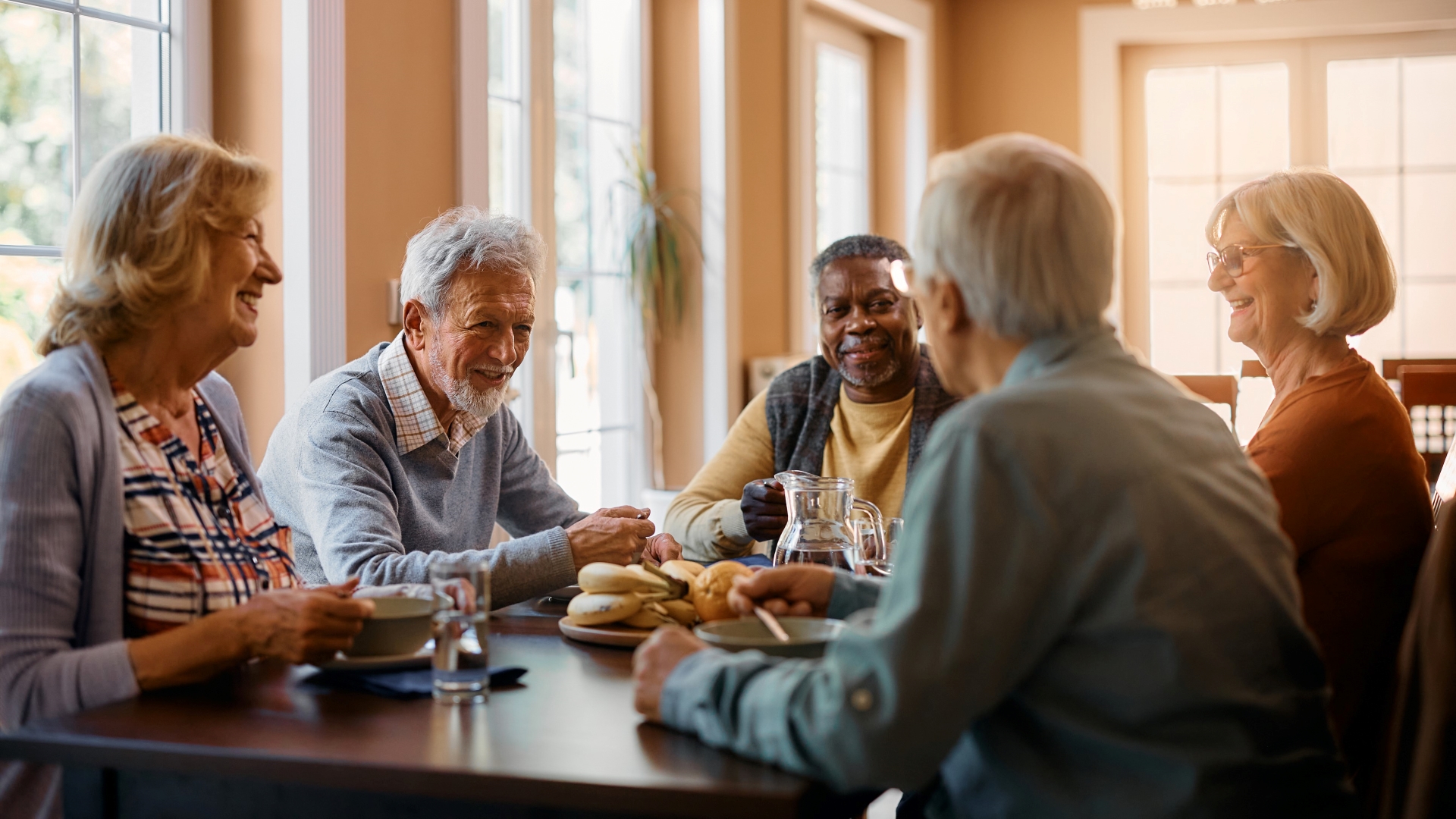 Senior living options have expanded over the years. Here are six different options to consider.
1. Independent living
Active, healthy seniors may thrive in an independent living community. These retirement options typically offer apartment living with meals and activities provided on-site. Although independent living communities don't offer personal care services or help with activities of daily living, residents are often welcome to hire their own home health care providers.
Read the story of one woman's experience living in an independent living community for more than 25 years.
2. Assisted living
Assisted living residents live in a private or shared apartment and receive personal care services based on a plan customized for their needs. Many assisted living communities have inviting common spaces and provide on-site dining and social activities.
3. Memory care
Many memory care communities are part of an assisted living community, while others offer only memory care. Residents live in a private or shared apartment and receive specialized care in a secure environment that's designed to keep people living with Alzheimer's and other forms of dementia safe while enjoying programs that help keep them connected and engaged.
4. Private care homes
Like assisted living communities, these are traditional private homes that have been adapted to provide care services for a small group of residents (usually 15 or less) and offer both short- and long-term care.
5. Skilled nursing
In addition to the personal care services offered by assisted living, skilled nursing communities, also known as nursing homes, deliver around-the-clock medical care to residents with chronic health conditions, and on-site nursing is available 24/7.
6. Continuing care retirement communities (CCRCs)
Continuing care retirement communities provide a continuum of care including medical services. People move to CCRCs knowing they won't need to relocate if their care needs change. These communities offer independent living, assisted living and skilled nursing care.
The importance of planning ahead
Planning avoids the need for rash decisions following an accident or other sudden event.
"It would be great to catch these things before a family finds itself in crisis mode," says Pletcher. "I always suggest that families have an ongoing dialogue and discuss their options when it's not so urgent."
A few things to consider when planning:
Is assistance needed right away – and can help be adequately provided in the home?
Does Mom or Dad live alone? If so, is there a friend or neighbor close by who checks in on them regularly and is available if an urgent need arises?
Are you a family caregiver for an older adult? If so, is being a caregiver something you can commit to for the long run?
What will the family do in the event of a sudden illness or injury?
Discuss future options with the older adult living at home. Are they willing to consider moving to a retirement community if necessary? If not, are there care resources and financial arrangements in place that will allow them to age in place indefinitely?
Aging in the right place
Aging in place is a good option for those who are healthy enough to live independently. But when staying at home becomes challenging or unsafe, senior living communities provide residents with the comforts of home, social connection and the support they need to continue leading a fulfilling life.
Discover the benefits of independent senior living at Holiday by Atria. With more than 200 locations in 40 states nationwide, chances are there's a Holiday community near you.