Seniors downsizing for the first time often think about selling their homes. It's the most expensive asset many seniors own, and using the money from a home sale can help pay for the costs of moving to a smaller residence or a senior living community.
There are some important steps you can take to get top dollar for your home. In this article, we'll share 8 key home-selling tips to help you maximize your return when selling your house.
1. Consider working with a real estate agent or Seniors Real Estate Specialist® (SRES)®
First on the list of tips for selling your home is finding a highly rated real estate agent. They should have the knowledge, experience and resources to answer all the questions you have and help you make the best decisions about selling your home in today's housing market.
Even better, try finding a local Seniors Real Estate Specialist. They have all the same qualifications as a typical real estate agent but have also been certified to specialize in helping seniors sell their homes. An SRES can even put you in touch with the best senior relocation services or senior moving-assistance companies in your area. Click here to find an SRES near you.
Timing your sale right can make a big difference. Economic factors, local market conditions, even what season it is can affect how much you'll get for your home. Be prepared for changes in demand and try to be patient during the process. Selling your home can take time – especially in a competitive market. Work closely with your real estate agent or SRES to find the best time to sell.
Whether you choose a traditional real estate agent or one who focuses on senior housing, look for someone with a proven track record, knowledge of your local market and excellent communication skills. They can help you set a competitive and realistic listing price, market your property to potential buyers and negotiate on your behalf to make sure you get the best possible offer.
2. Improve curb appeal
First impressions matter, and the exterior of your home is the first thing potential buyers will see. Boosting curb appeal can significantly increase the chances of attracting buyers and getting a better price for your home. Keep the front yard tidy by mowing the lawn, trimming bushes and adding some colorful flowers or plants. Repainting the front door and fixing any visible defects like cracked sidewalks or fences can make your home more attractive to buyers.
3. Declutter and depersonalize
Getting rid of personal items can be hard for seniors. After all, your home is rich with memories tied to the furniture, mementos and other items that you've had in your home for years. But when potential buyers visit your home, they need to envision themselves living there. To help them see that vision, you need to declutter and depersonalize the space. Remove personal items, family photos and excessive knick-knacks. Consider renting a storage unit to keep excess furniture and belongings in during the selling process. A clean and clutter-free home helps buyers focus on its features and potential.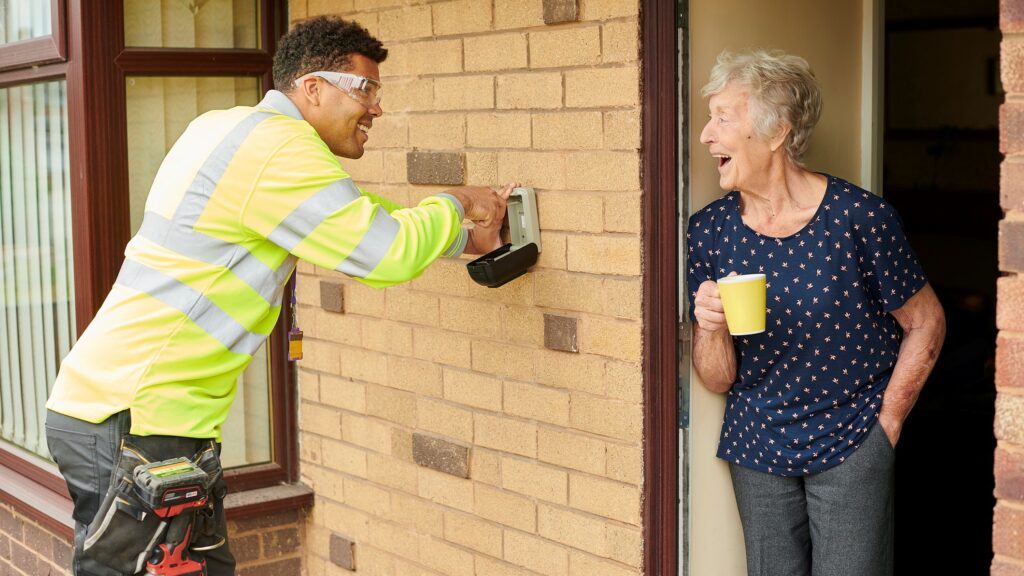 4. Make necessary repairs
Finding and making repairs before listing your home is crucial for getting the best price. Buyers are more likely to offer a higher price for a house when they know they won't have to spend a lot to repair and improve it themselves. Look around the house for issues like leaky plumbing, bad wiring, or cracks in the walls and floors, and have them fixed as soon as you can. Consider having a professional pre-sale inspection done to give you a clear picture of what repairs need to be addressed now so you can negotiate confidently with bidders later on.
5. Upgrade key features
It doesn't take a lot of money to make your home look more appealing to homebuyers. Little upgrades like painting the walls, replacing door handles or updating the light fixtures can go a long way. Even if you don't need major renovations, upgrading key features can make a significant impact on the selling price of your home. Think about areas of your home that potential buyers really pay attention to, like the kitchen and bathrooms. Updating cabinet hardware, replacing old faucets and applying a fresh coat of paint can give these spaces a new lease on life without breaking the bank.
Upgrading your home with energy-efficient appliances can also attract buyers. You can even earn federal income tax credits by installing and using Energy Star® certified appliances like furnaces, central air conditioners and water heaters. Energy Star-certified building products like insulation, windows and exterior doors qualify for tax credits too.
6. Price it right
Pricing your home competitively is key to attracting buyers and getting great offers. You don't want to underprice your house, but overpricing can turn away buyers. If your house is overpriced, it might stay on the market longer than it should. Consult your real estate agent or SRES to determine a fair and realistic price based on recent market trends and comparable houses in your area. A home that's priced correctly will get more interest and potentially lead to several different offers, driving up the final selling price.
Be open to adjusting the price if the market conditions change, or if you or your realtor receive consistent negative feedback from potential buyers.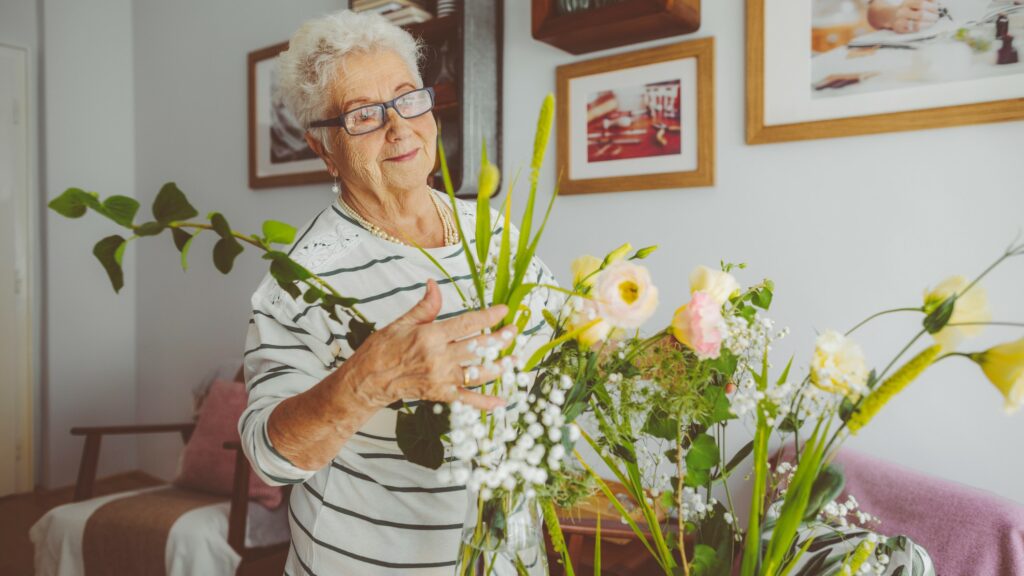 7. Staging your home to sell
Presentation is key when selling your home. Potential buyers want to be able to imagine themselves living in the home. One of the best ways to do this is by having your home professionally staged.
Home staging is the process of getting a property ready for sale, usually by bringing in new furniture and décor to make the home more attractive to buyers. Good staging can help buyers see the full potential of your home and help you get higher offers.
Some home-staging tips include:
Hire a professional home stager to help you make the most of your space.
Rather do it yourself? Start by making sure each room has a clear purpose and is furnished appropriately.
Use neutral colors for walls and décor to appeal to a broader range of buyers.
8. Advertise your home
Consider listing your home for sale on the popular real estate website Zillow. Posting your property online lets people all around the world learn about your home sale and even contact you with offers.
Getting a professional photographer to take pictures of your home is a good idea. Using high-quality photos in your listing can make your home much more attractive to potential buyers.
When you advertise your home, don't forget to mention nearby parks, cultural attractions, shopping or other notable places that are nearby. This is especially helpful to potential buyers who may not be familiar with the area you're in.
Finally, think about hosting an open house and posting about it on Facebook. It's a great way to get lots of potential buyers to stop by and see your home in person.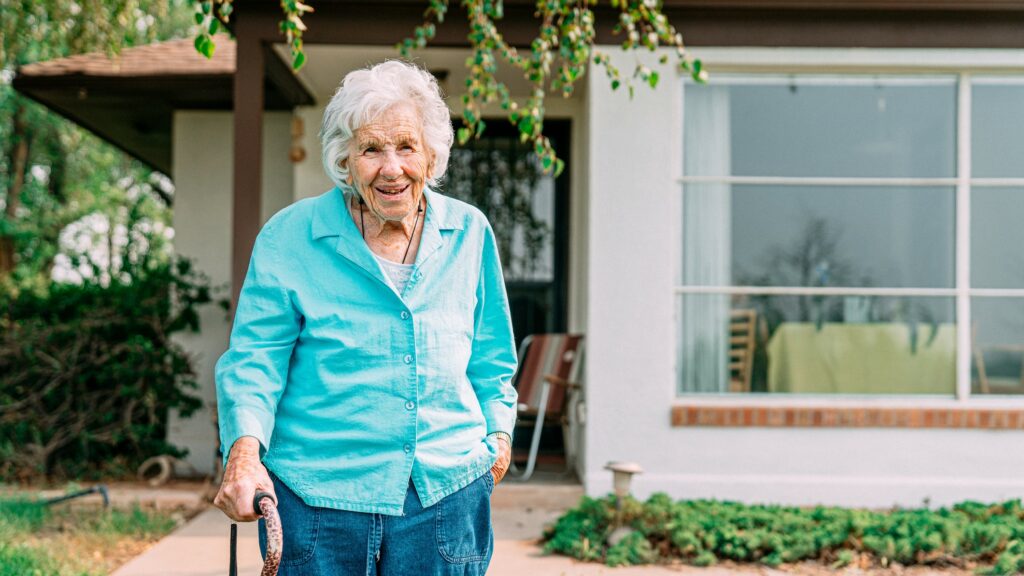 Conclusion
Selling your home as a senior can be a satisfying process. Just make sure you do what you can to get the best price by following these simple house-selling tips.
Find a quality real estate agent or Seniors Real Estate Specialist to work with.
Pick the best time to list your home to maximize your chances of selling at the best possible price.
Remember to focus on improving curb appeal, decluttering, making necessary repairs and upgrading key buyer-focus areas such as kitchens and bathrooms.
Price your home right and be patient.
Advertise your home to make it more visible to prospects and help you get the best price. The higher the number of potential buyers, the better the chances of your getting great offers.
With a little planning and effort, any senior can have a rewarding home-selling experience.
Considering a senior living community?
If you're selling your house to help pay for assisted living, independent living, memory care or other care, the National Institute on Aging is a great resource to help you explore your best options. The National Council on Aging also has an easy-to-use BenefitsCheckUp website to help connect you with programs that can help pay for health care, medicine, food, utilities and more.
For many seniors, life in a senior living community is the best residential option. Holiday by Atria helps older adults simplify their lives at an affordable price without sacrificing quality. Holiday residents enjoy private apartments with utilities, three freshly prepared meals served fresh every day, housekeeping services, along with fun and exciting events, all at attractive monthly rental rate options. To find a Holiday community near you, click on this Holiday community finder.